From 7 to 8 November 2018, Vynova Wilhelmshaven hosted a very productive meeting with the Polymers for Europe Alliance. Ron Marsh, Chairman of Polymers for Europe Alliance, and Alexandre Dangis, Managing Director of the association of European plastics converters (EuPC), travelled to Vynova's site at Wilhelmshaven (Germany), to present the new criteria for the upcoming Best Polymer Producers Awards for Europe, and to discuss the future of the industry.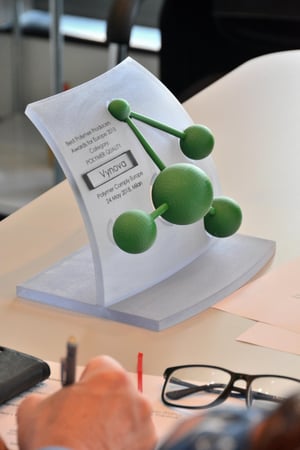 In May, Vynova won both the PVC category award and the overarching award on Polymer Quality at the Polymers for Europe Alliance's annual awards.
Vynova President Stefan Sommer, Executive VP of Polymers Operations Peter Prinz, and several other high level Vynova executives and staff were pleased to welcome the Alliance representatives to the Wilhelmshaven site.
The site visit opened with an introduction and safety brief by Stefan Sommer, followed by a presentation by Vynova's VP of PVC Business Management Jonathan Stewart on Vynova's history, uniqueness and assets.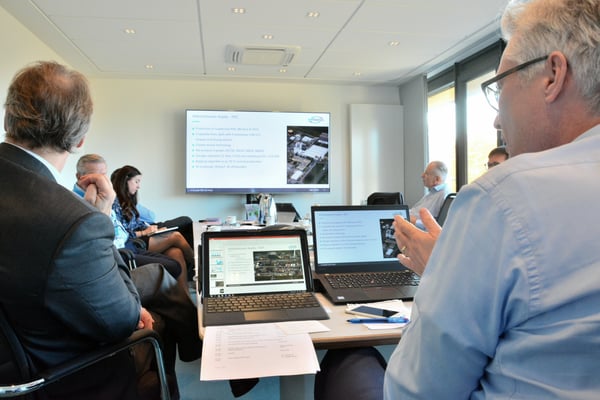 Stewart emphasized that Vynova has not only completed the necessary compliance updates for the Wilhelmshaven site, and for Vynova's other PVC sites, but also strives for constant improvement.
Peter Prinz then briefly presented the distinguishing features of the Wilhelmshaven site, such as its direct access to Germany's only deep-water port, allowing for import and export of ethylene dichloride, ethylene, and VCM. He emphasized that despite PVC's status as a commodity, Vynova is able to differentiate itself from its competitors by delivering a superior quality product.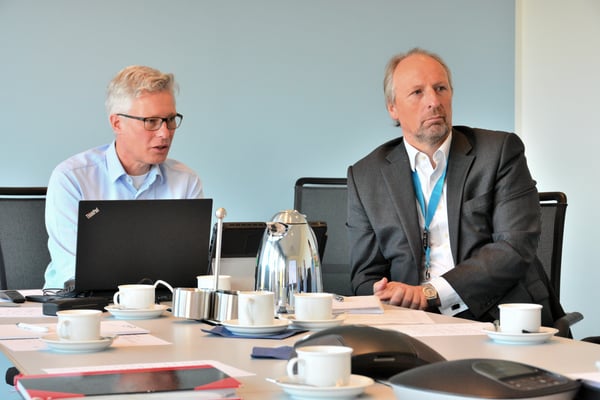 An ongoing theme for both Vynova and the representatives of Polymers for Europe Alliance was sustainability. Both parties have a clear commitment to corporate social responsibility. Vynova highlighted its membership in the Responsible Care initiative and its pledge to Operation Clean Sweep, both of which work along the entire length of the supply chain, all the way to also convincing customers to maintain more sustainable practices.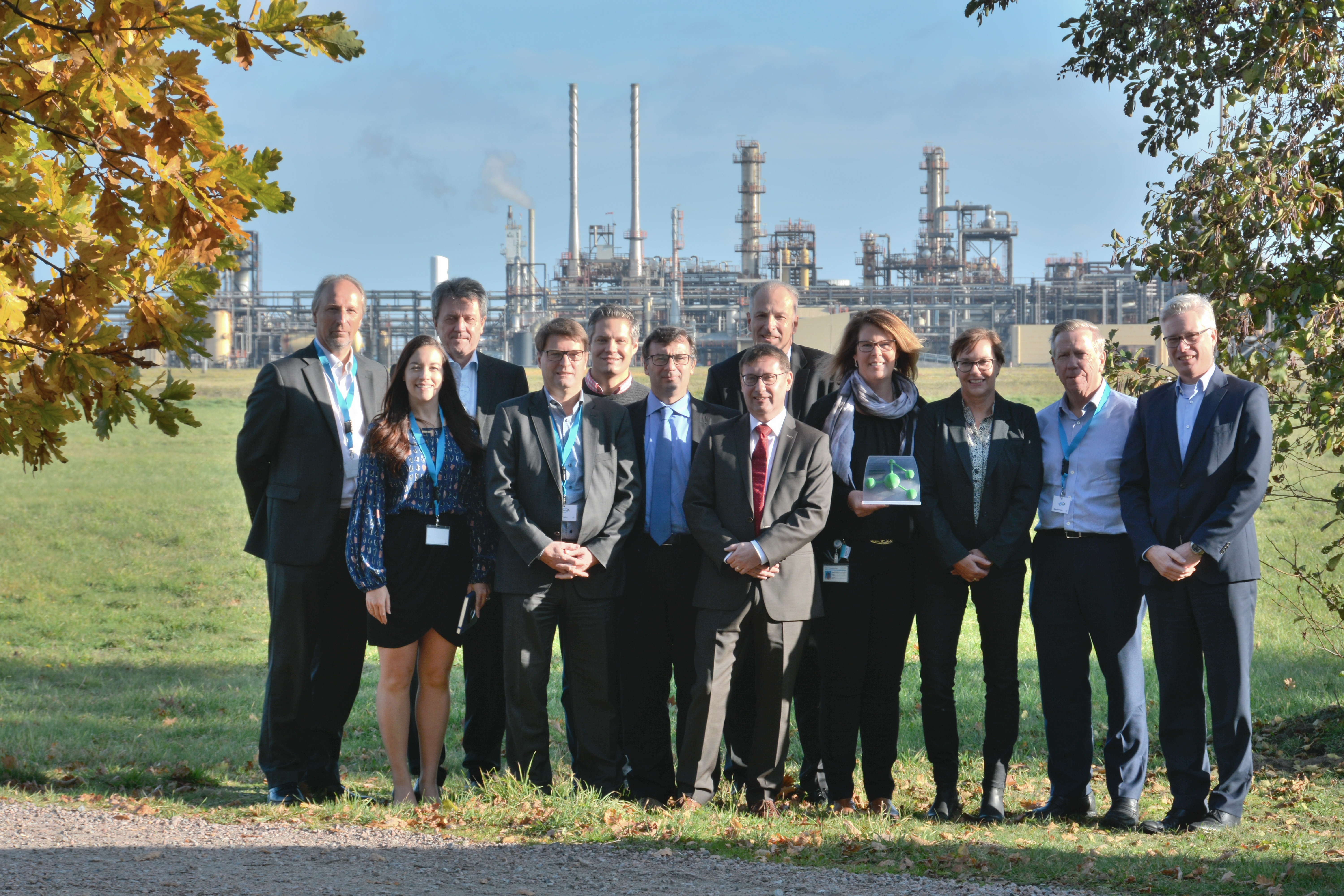 After a brief moment for a photo, Ron Marsh began his presentation by revisiting the idea and goals behind the award. According to Marsh, over 600 customers have become members of the Alliance in order to accomplish what the trade associations have thus far been unable to achieve, i.e. how to react to the many force majeure declarations by the polymer producers in recent years. Memberships to the Alliance are free of charge and do not expire. Members are allotted one vote per converting site for each award category.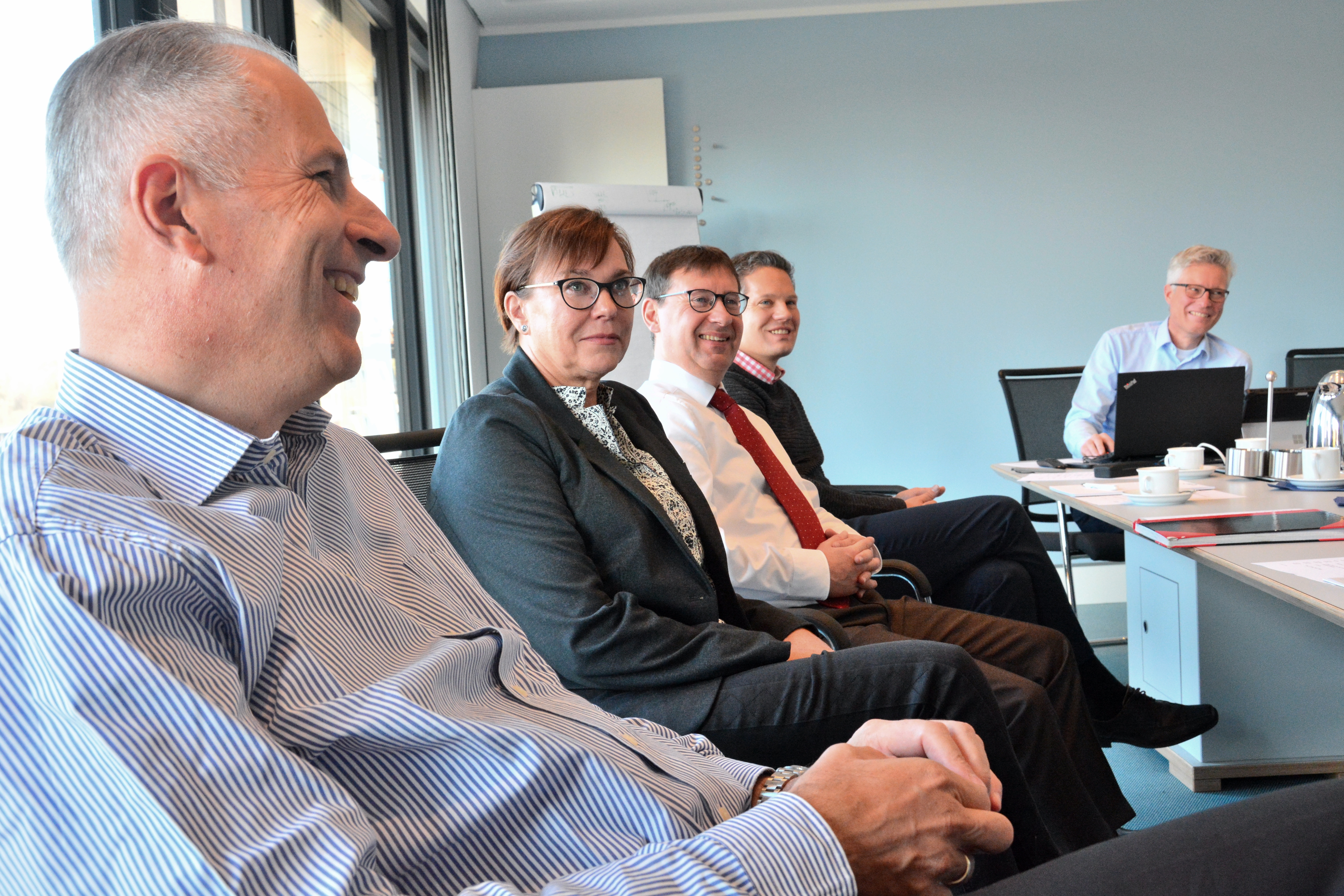 Each of the 10 awards that the Alliance gives out annually are subject to strict voting criteria. In order to be considered one of the top suppliers, polymer producers must receive at least three votes, as well as a rating of more than 50%.
The discussion then turned to Vynova's success at last year's awards, which the Alliance representatives described as "well deserved, given Vynova's hard work". At this Sommer remarked: "It's like the Olympics, to get to number 1 is difficult... but staying at number 1 is infinitely more difficult." He emphasized that it is imperative for Vynova to maintain this high level of quality and performance in the long-term, and that the upcoming 2019 awards would be "the real test of this commitment."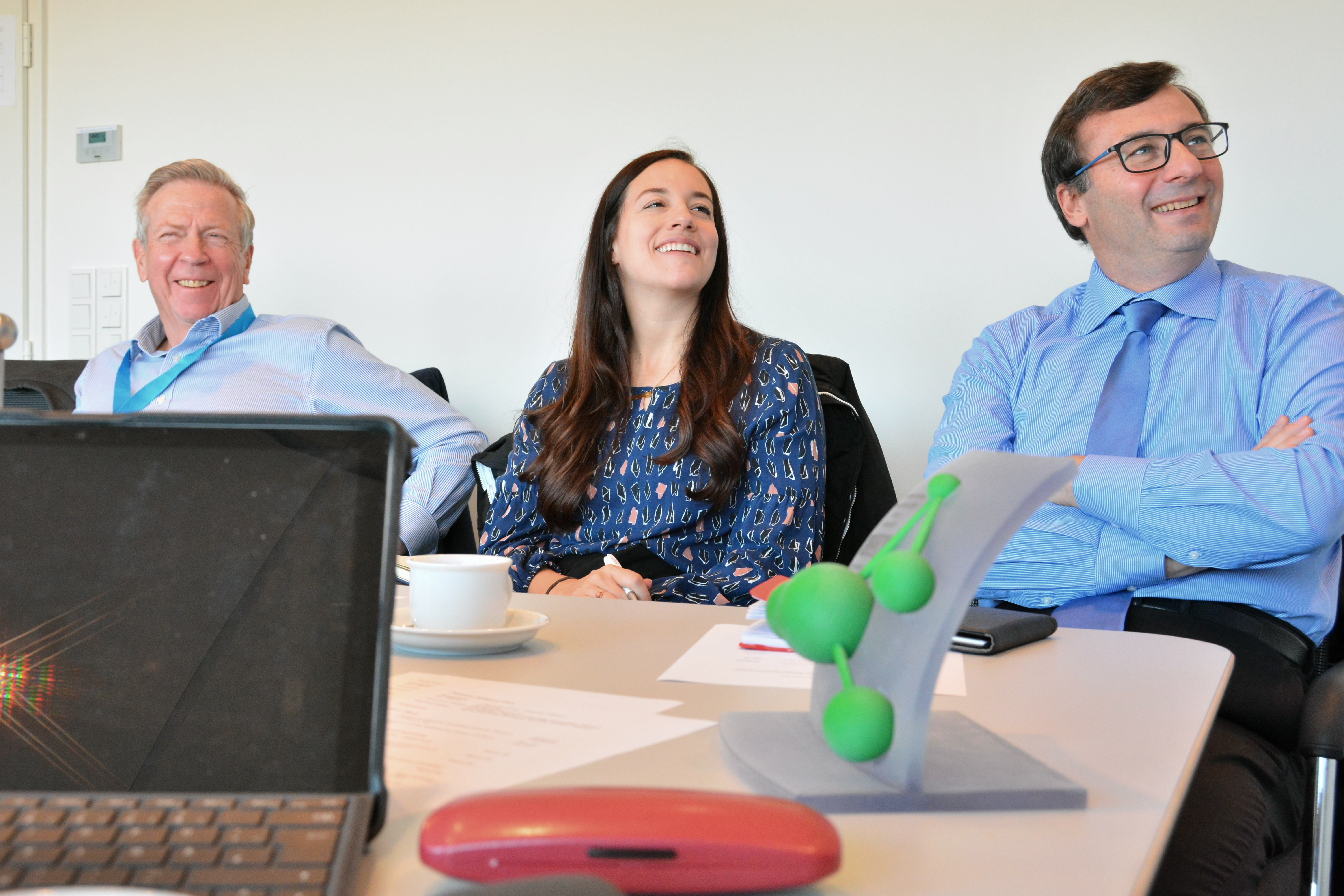 After a discussion on the Alliance's voting system and criteria, Dangis and Marsh introduced a new subcategory within the Best Polymer Producers Awards, that of "Supplier supporting circular economy." Sommer remarked that this is very welcomed by the industry, as "circular economy" will be THE overriding theme and challenge for the plastics industry in the years to come.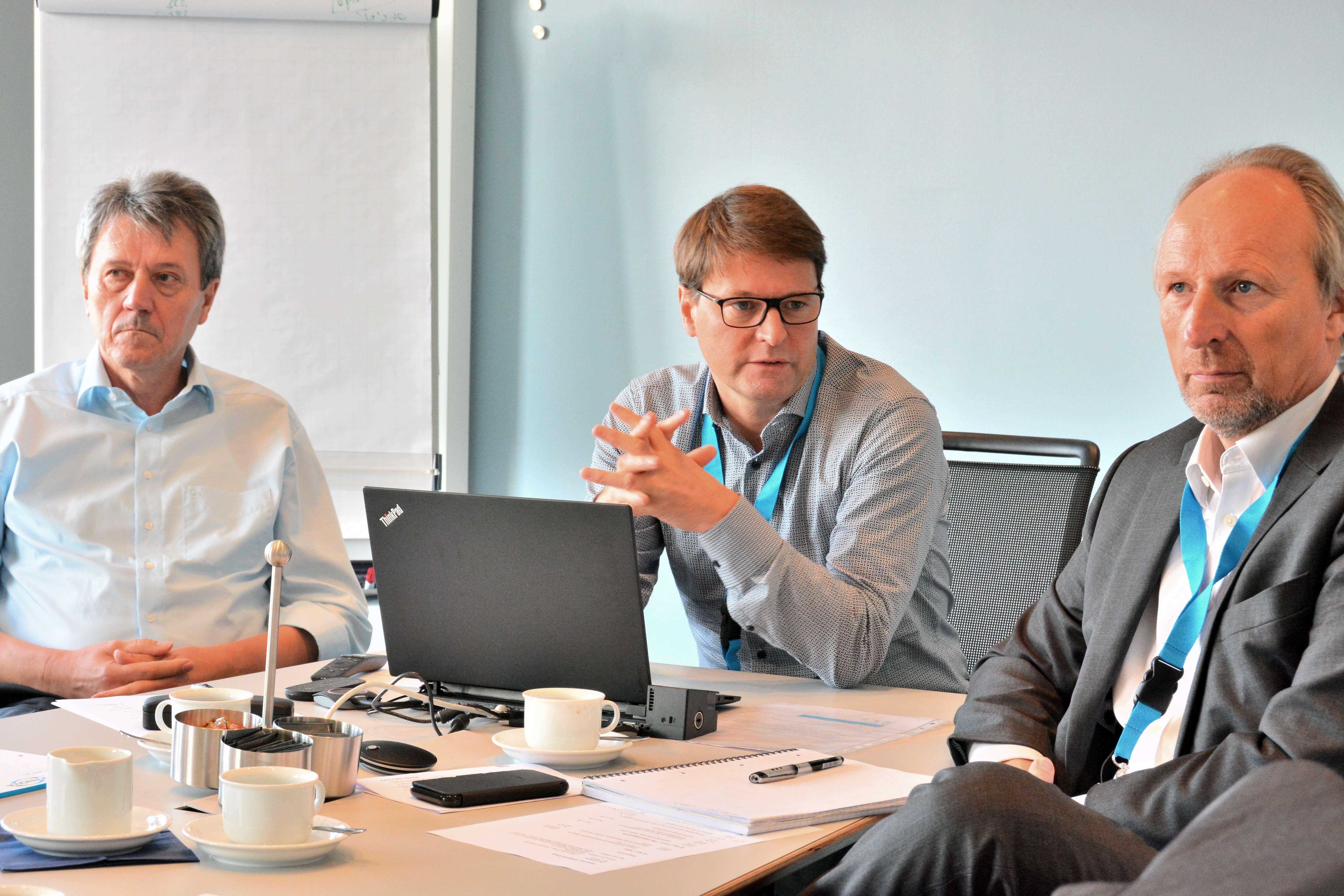 Dangis emphasized that it continues to be in the best interests of both the Alliance members and the producers "to have a credible, solid system". Sommer added that Vynova should in fact not be looking "at what we think, but what is important for our customers", when it comes to good quality polymers. Customer Service Manager Katja Busch noted here that "the area where we can really make a difference is in the communication towards the customer. We are still a small enough size to be quick, responsive, and flexible."
Busch then led the group on a brief tour of Wilhelmshaven's Customer Care department, after which the Alliance representatives were taken to see the production facilities and the site's jetty by car.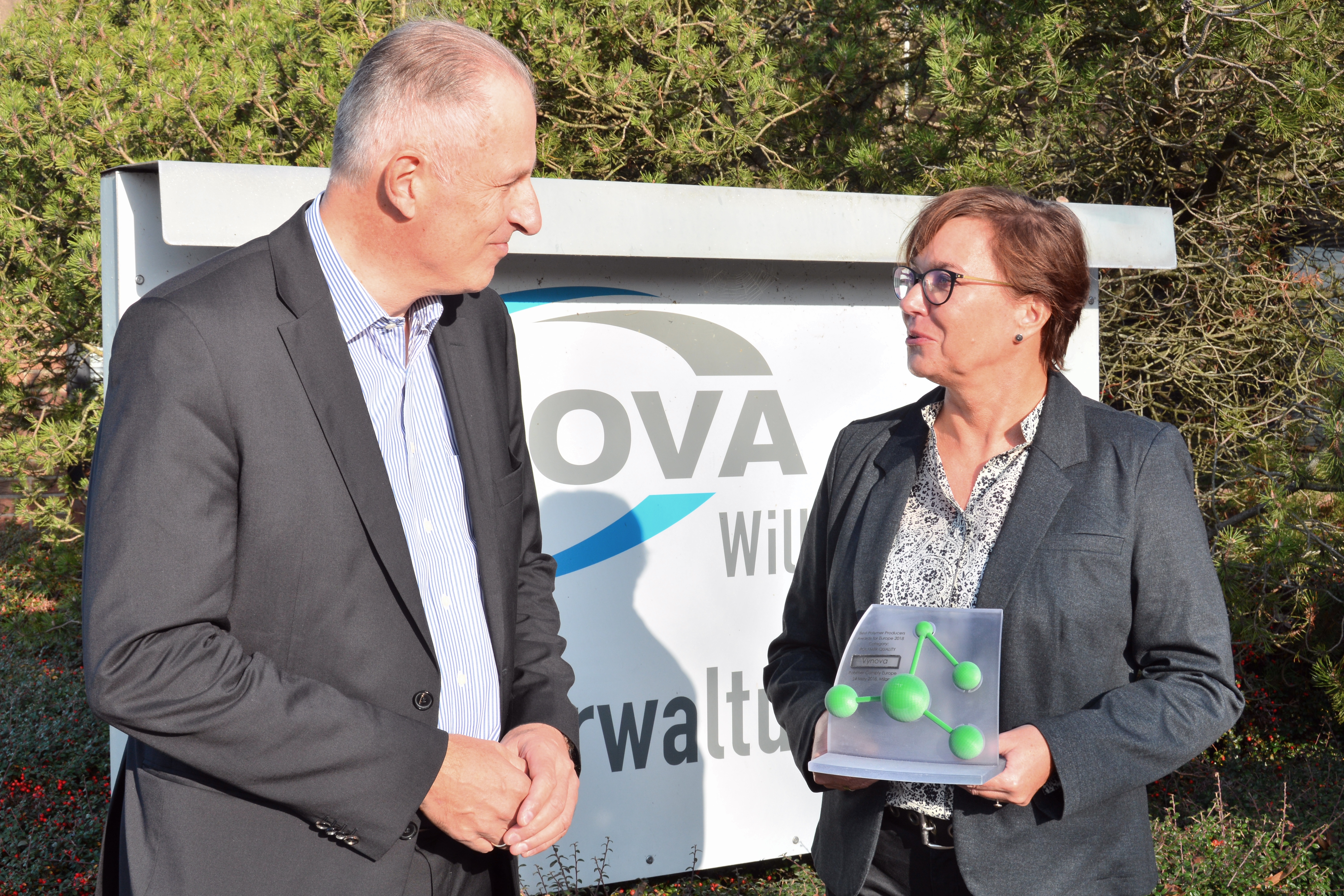 Upon their return, lunch was served, accompanied by a discussion on the state of recycling within the industry. Despite a recent push for more standardization, regulation in recycling, manufacturing, and waste management varies widely from Europe to especially Asia, and even still within Europe. Sommer pointed out that no matter how much the industry focuses on the circular economy, in countries where there is no recycling practice or infrastructure in place, recyclable products will continue to be considered waste.
Overall, the Polymers for Europe Alliance's visit to Vynova Wilhelmshaven facilitated a productive and professional exchange of expert opinions on the state of the polymer industry, best practices to strive towards, and the future of polymer production in Europe and worldwide.