Vynova Runcorn has operated totally injury-free during the whole of 2018. To celebrate this outstanding safety performance, the company has made donations to three local charities that were recommended by its employees.

"To achieve a year without any level of injury to either employees, partners and contractors is a great achievement and one that requires dedication, focus and care from everyone involved in our operations. We wanted to recognise this milestone by making donations to local charities with whom our employee have links or connections and invited all staff to submit nominations", explained Site Manager Irene Robertson.

The three charities selected were Shelter, Hinderton School and the Mersey Weaver Districts Scouts Charity.

Vynova made a £1000 donation to the charity Shelter, which is an organisation that works hard to support millions of people who are struggling with bad housing or homelessness. This charity was nominated by numerous members of the Operating Team in support of Phil Ferguson, a recently retired Vynova employee, whose late wife had been actively involved in this difficult area.

The second charity, Hinderton School in Ellesmere Port, is a community primary special school for children with Autistic Spectrum conditions and social communication difficulties. The charity was nominated by Ian Kelly of the Maintenance Team. Vynova donated £500 to the school to help its continued efforts in providing a safe and encouraging learning environment for children through the use of specially designed rooms, play areas and curriculum.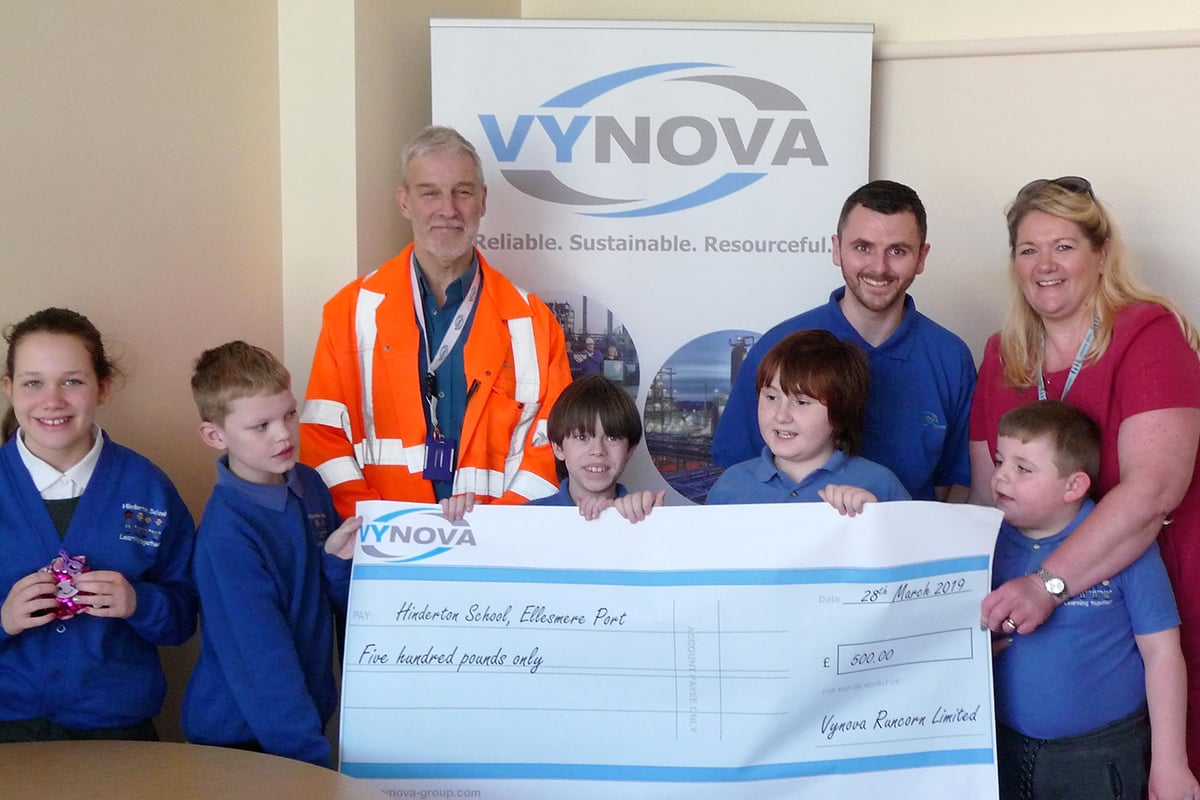 The last, but not least, Vynova donation of £500 was given to the Mersey Weaver Districts Scouts Charity, a local scouts group covering Runcorn, Widnes, Frodsham and Helsby. This charity was nominated by Matt Morris, a new member of the Process Team, who is himself a scout leader. The Scout group organises exciting international experiences for young people who would otherwise be unable to enjoy such opportunities. Vynova's donation will be used to help fund Scouts to join "Euro-Jam" which will take place in Poland in 2020 and also to fund equipment for the Explorer Scouts 2019 summer expedition in North Wales.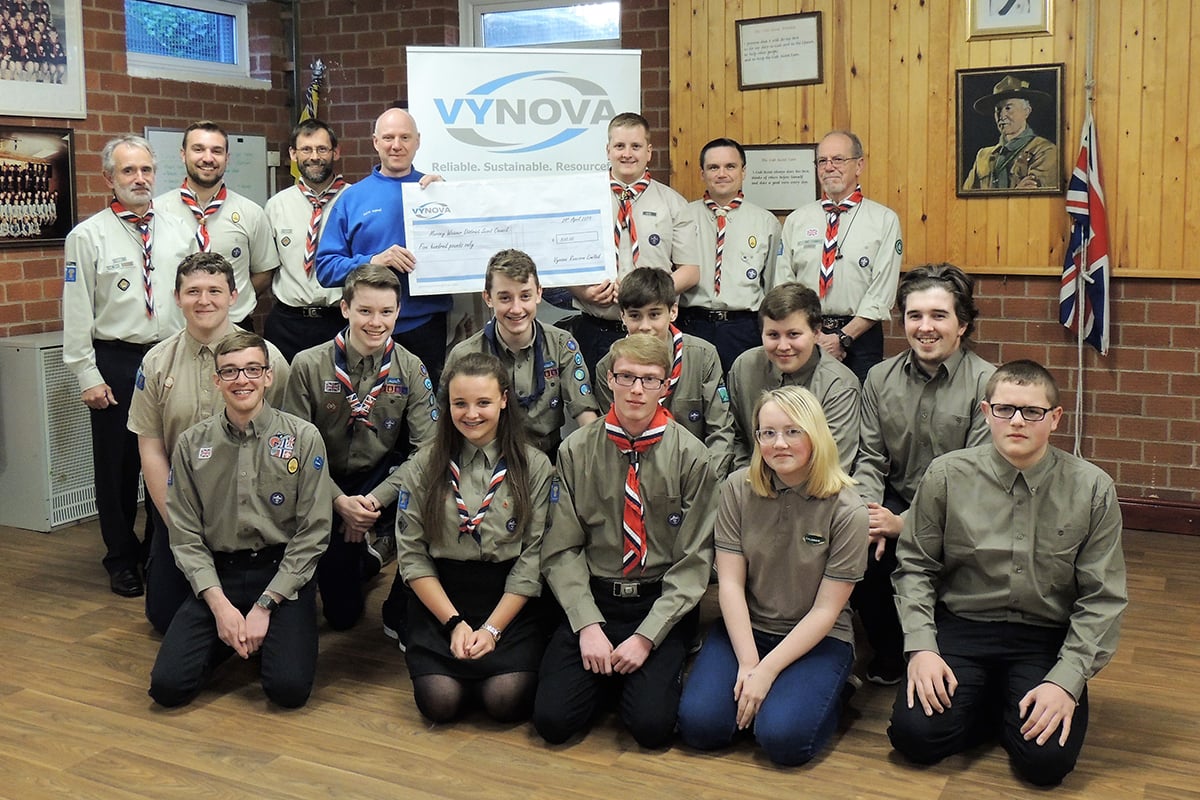 "Scouting offers fun and friendship, challenge and everyday adventure to 400,000 girls and boys across the UK. We have a positive impact on young people, our 100,000 adult volunteers and communities in which we live. Thanks for the donation. It will certainly help us extend the challenging programme we can provide", said Derek Hillbeck, Deputy District Commissioner.

It gives Vynova Runcorn great pleasure to see the rewards of the good safety ethos of our employees pay off in a way that benefits our local community.