In our House of PVC blog series, we take a look at the role of PVC as an indispensable and durable construction material for every modern-day home. In this second episode: PVC flooring, a path to innovation.
Over 60% of PVC consumed in Europe is used in the building and infrastructure sector. This includes pipes and fittings, window frames, construction membranes as well as flooring, the application which we'll zoom in on in this blog post.


Durable and stylish for any space
The quality and surface finishes of PVC flooring have come a long way over the past decades. In recent years, innovations in design, combined with PVC flooring's durability and low installation and maintenance costs, have sparked renewed interest for vinyl floors.

Luxury Vinyl Tiles, offering endless creative opportunities
Never before have decorative PVC flooring tiles, also known as Luxury Vinyl Tiles (LVT), been so successful as today, both for renovation and for new construction projects. Boasting a classic or contemporary look, Luxury Vinyl Tiles are a versatile flooring solution ideal for residential or public buildings. They combine the aesthetics of realistic natural wood or stone floors with the advantages and durability of PVC flooring: resistance to abrasion, easy installation and maintenance, and they feel much warmer to walk on.

Ideal for public buildings
Hospitals, schools, sports arenas … All public buildings need affordable building materials that offer excellent durability, chemical resistance and low maintenance costs. PVC flooring meets all these requirements and more. The use of vinyl flooring reduces the need for cleaning while its smooth hygienic surface prevents the spread of infections. Not only is it extremely durable, lasting up to 20 years in high-traffic areas, PVC also offers very competitive installation costs. With endless design options, including signage, zone boundaries and even art, vinyl flooring is an absolute favorite for public buildings.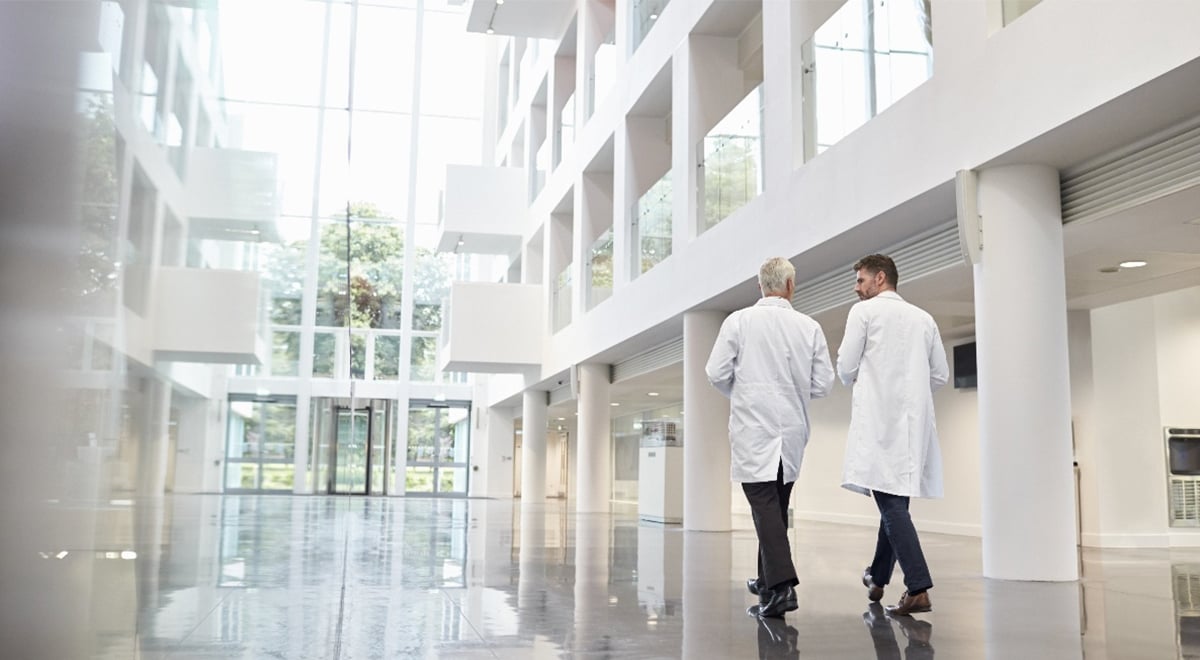 Vinyl carpet, a wide array of styles, shapes and dimensions
Vinyl carpets, also known as vinyl rugs, are the latest trend in PVC flooring applications. The current craze for vinyl carpets goes hand in hand with that for old tiles, especially the beloved cement pattern tiles. Thanks to its affordability and infinite design possibilities, vinyl carpet has made retro decors available to all. In the meantime the concept has evolved and vinyl carpet now comes in many different styles and all different shapes and dimensions.

Durable, versatile, affordable, easy to maintain, 100% recyclable: the advantages of PVC flooring applications are too numerous to mention. Interested to find out what other construction applications this indispensable material enables? Make sure to look out for our upcoming House of PVC blog posts.

Coming soon: Episode 3 - A window of opportunity