On 1 July 2019, Potasse et Produits Chimiques SAS has joined Vynova Group. The company, based in Thann (France), has been renamed Vynova PPC SAS. The site's integration is the final step in a journey of continually increasing cooperation and will further strengthen Vynova's position as Europe's number one supplier of potassium derivatives.

Vynova PPC is located in Thann, in the eastern part of France, on the Swiss and German borders and counts 235 employees. Prior to joining Vynova, the company was part of the WeylChem Group of Companies. Vynova and WeylChem are both owned by the International Chemical Investors Group (ICIG).

The integration of the Thann site into Vynova Group is the culmination of a process that started in February 2016, when the chlor-alkali sales and marketing activities of Potasse et Produits Chimiques were brought under the Vynova umbrella. In the last 1,5 year, this cooperation was intensified in other business areas.

"Integrating the Thann site as part of Vynova will help us realise the full potential of the synergies identified over the last years and will enable us to add another successful chapter to the site's rich history, which dates back more than 200 years", commented Luc Leunis, Vynova's Executive Vice President Monomers Operations and President of Vynova PPC.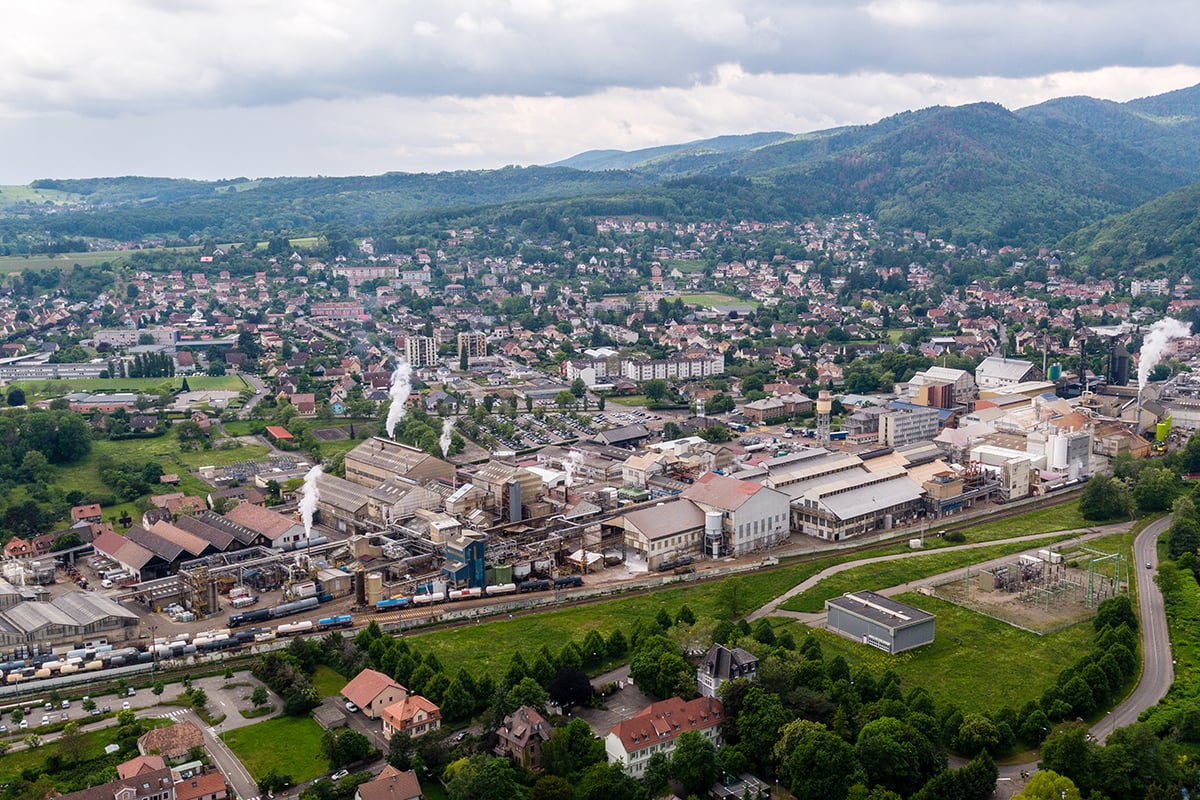 The Thann site features a state-of-the-art membrane electrolysis plant, inaugurated in 2015, for the production of chlorine and liquid potassium hydroxide (KOH) as well as production installations for a range of other potassium derivatives such as liquid and solid potassium carbonate (K2CO3) and solid KOH in various forms and concentrations.

"The integration of Vynova PPC is another sign of our long-term commitment to the potassium derivatives market. We are the only potassium derivatives producer with two manufacturing sites in Europe, in Thann and in Tessenderlo (Belgium). That enables us to offer our customers unique and flexible logistics solutions and a highly reliable supply. Combined with our broad product range, this makes us Europe's premier and most reliable one-stop-shop for potassium derivatives", said Jacques Sturm, Vynova Vice President Sales & Marketing Potassium Derivatives.

In addition to its potassium derivatives portfolio, Vynova PPC produces a range of fine chemicals, more precisely organic and mineral bromine compounds based on bromination, hydrobromination and derivatives technologies. The site also provides bromine recovery services from customers' process streams, thereby contributing to a sustainable management of resources. Vynova PPC's brominated compounds portfolio will continue to be marketed under the WeylChem umbrella.

The integration of Vynova PPC increases the number of Vynova sites to six. There are Vynova manufacturing plants in Tessenderlo (Belgium), Wilhelmshaven (Germany), Mazingarbe (France), Beek (the Netherlands), Runcorn (UK) and Thann (France). In total, Vynova Group now counts 1,500 employees.


About Vynova
Vynova is a leading European PVC and chlor-alkali company. Our products play a key role in manufacturing numerous industrial products and consumer goods that improve our quality of life. With production sites in five countries and 1,500 committed employees, we generate annual sales of more than 1 billion euros.
Established in 2015, Vynova is the chlor-vinyls platform of the International Chemical Investors Group (ICIG). Our product offering comprise multiple grades of suspension PVC (S-PVC), KOH and other potassium derivatives, caustic soda (NaOH) and sodium hypochlorite (NaOCl).
For more information, visit www.vynova-group.com.

Contact:
Yannick Brusselmans
Group Communication Manager
Phone: +32 479 32 34 99
Email: yannick.brusselmans@vynova-group.com